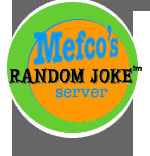 Sister Mary Cathrine was driving through a bad part of town, with Sister Mary Margaret in the passenger seat.
While stopped at a red light, a mugger jumped onto the hood of their car.
Sister Mary Cathrine was sure that the mugger would leave them alone, if only he knew they were nuns. "Show him your cross" she said to Mary Margaret.
Whereupon, Mary Margaret leaned out of the car window and yelled "Get off our God damn car!"