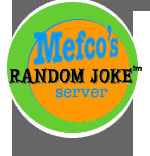 During math class, one of the boys accidentally stabbed his hand with a compass.
When the teach came over to see what the problem was, the boy asked for a glass of Cider.
The teacher looked at the hand, looked at the boy and asked "Why would you want a glass of Cider for that?"
The boy replied "Well, my sister says that whenever she gets a prick in her hand she must get it in Cider!"